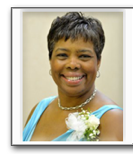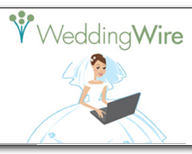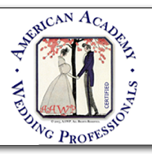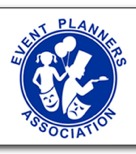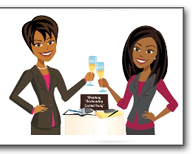 The Company

We Create Unforgettable Events.
Kim Moss formed her company in 1998 specializing in event and meeting planning, outsourced executive administrative support, virtual administrative support for sole proprietors and resume writing. Her broad industry experience includes working in the professional services fields, both finance and legal.


While on staff at Price Waterhouse ("PW"), she was the Executive Assistant to the Director of Human Resources in the Washington DC Office and one of the founding members of the Washington Office Minority Council. She served as the Administrative Liaison between the Council and the Human Resources department for three years. Her efforts in furthering minority issues resulted in her co-producing two highly successful minority orientation programs designed specifically for first-year accounting professionals from the 8 largest East coast offices; three "Taste of PW" events that engaged office staff and partners in learning about culturally diverse foods and customs; and four critically acclaimed "Minority Council Speaker Series" that featured prominent trailblazers and key decision maker minorities from MCI, Deloitte & Touche LLP and National Public Radio, who told their personal stories and gave their insights and experience on making it to the top of their fields as minorities.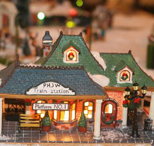 Working with the National Office Partner in Washington, she was instrumental in bringing then-Chairman of the firm James Schiro, to the Washington office to address 100 staff and partners from the firm's various practice groups about Diversity and PW. She served as executive producer for the videotaped luncheon, which was hosted by the Minority Council. An infomercial with interviews from Washington office staff and partners about the Minority Council was also produced in conjunction with the event. A firm first for minority staff, the informercial and event taping were created to remain in the firm's HR and training video library for future reference.
A favor for a friend in 1996 for New York based Noelle-Elaine Media Inc., led to long term relationship and on-call staff position working at many of their events and productions including the prestigious Black Enterprise Entrepreneurs Conference (3 years), National Association of Black Owned Broadcasters Annual Awards Dinner (8 years) and fall conferences (3 years); the Leon H Sullivan Summit Dinners (3 years) and many other private, celebrity and political black-tie events in Washington DC, Orlando, New York and Nashville as well as being selected to work on a live webcast production for Net4Music in Paris, France.
She has been a guest speaker for the National Association of Black Accountants (NABA) both professional and student chapters at Howard University and Bowie State University giving presentations on business etiquette, how to successfully re-write and remodel your resume and how to use volunteer experience to make great career changes.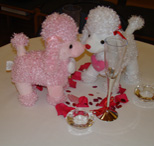 An active volunteer, she is a two-term past President, Newsletter Editor and Fundraising Chairperson for the Washington Area Chapter of Childhelp, one of the oldest children's charities in the United States. She has served as the executive producer for two highly successful fundraiser events for the Washington Area Chapter of Childhelp and served on Executive Committees for a number of fundraising events produced by the National Capital Area Office of the American Heart Association. Additionally, she has been a multi-year volunteer with The Warner Theater, the American Heart Association and the Legg Mason Tennis Tournament Player Hospitality Team.

Ms. Moss is also a two-term past Advisory Board President and currently a performing member and soloist with the award winning local gospel community choir, Mosaic Harmony and in May 2007 was named to Cambridge Who's Who. Currently, she is enrolled at the George Washington University's School of Business' Event Management program and is a certified wedding planner through the American Academy of Wedding Professionals Certification program. She and her husband Walter, reside in suburban Maryland.
The Method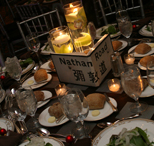 Creative, flexible, and resourceful, we work to ensure that you look your best.
From the selection of or design and creation of your invitation to the last goodbye, we help you put love into the details without sacrificing quality. We want your guests to feel like they are walking the red carpet when entering and throughout the entire event. Whether its an intimate affair for 10 or a grand one for 1,000 we work with you to create events that become a must on everyone's calendar not to miss. Creative, flexible, and resourceful, we work to ensure that you look your best.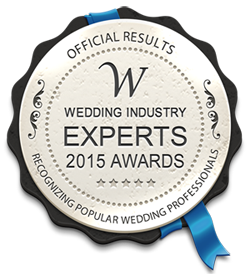 (Laurel MD Winner) We help you choose a theme for your event and then build the details for successfully delivering your vision. We do the necessary research and work to put all of the production pieces together that will make your event an enviable invitation. Our vendor resource list is wide ranging in spectrum from budget friendly to money is no object, that can provide audio-visuals, musicians, photographers, make-up consultants, florists, production designers and more. Our personal experiences in working with many Washington area hotel catering managers has resulted in great relationships that help us get competitive complete event package rates. Menu tasting and selection, place settings, buffets, room décor, we handle the full production so that you can attend your event without worry and enjoy it and your guests.
Need to create an elegant and memorable wedding for 100 guests for under $10,000? (Yes, it really can be done!) Let us show you how to do it and no one will believe you were able to pull off such an affair until they see the pictures. Trying to raise money for your charity without spending a fortune? Let us help you create ways to meet and beat your fundraising goals while delivering your charity's message. Just opened a business and want to host an open house reception to thank your current clients, garner new ones and introduce your business to the area? We have creative ideas to help you achieve your goals.
Black Bag Productions treats you and your clients like A-list celebrities, we want to deliver an event that is unforgettable. Fill out the information below today and find out what we can do for you.